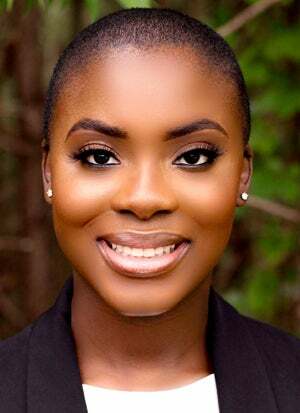 Shaina enjoys meeting new people and learning about new cultures. She gets this passion from her parents who moved to America from Ghana. She particularly cherishes attempting to reproduce dishes from around the globe. Recently, she's taken up baking and has perfected her chocolate chip cookies recipe. Shaina adores sharing her passion for cooking/baking and offers to showcase her skills whenever she can so be prepared to surrender to your sweet tooth.
Above all, Shaina relishes making her clients dream of home ownership a reality and creating a lifestyle of great comfort. She's resolved, versatile, and has remarkable follow-up abilities. Her clients are well-informed in every stage of their real estate journey. Regardless of whether you're searching for a starter home or an eternity home, Shaina commits herself to be readily accessible and provides important details to put your mind at ease.
In Shaina's free time, you can find her chin deep in a pasta dish or traveling to any destination with a beach.