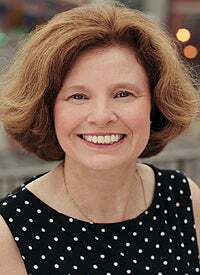 Sharon has lived in Atlanta and its suburbs for over thirty years and
loves the vibrancy of city life! She knows Atlanta in-town
neighborhoods and makes finding a home in Atlanta, and its suburbs, a
pleasurable job and joyful experience. Sharon knows both the home and
education markets which her clients find extremely helpful as they
navigate real estate purchases and sales. Sharon recognizes the
significance of using technology to ensure a successful real estate
experience for her clients. She is savvy to a variety of marketing
techniques and technological tools and ensures their use for the benefit
of her clients.
She listens carefully to assist clients in the acquisition of that
wonderful place called "home" and works tirelessly to market properties
for quick, successful sales. Buying, selling or renting a home is both
an exciting and stressful time in life and, as such, Sharon believes you
should be able to totally rely on the experience and support of a
dedicated, energetic, talented real estate professional to find your
perfect home or sell the one you own. Call Sharon to share your vision
of the next place you want to live and then work with her to make it
happen!